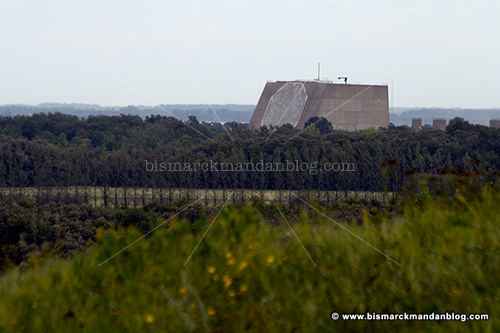 Heading east on highway 5, you can see this giant concrete cube (with a slanted north side) from the road long before you're near it. Then the road drops down a hill and you can't see this thing at all, since the Cavalier Air Station (at times named Cavalier Air Force Station) is surrounded by trees. I found out the hard way that this site is very much active and there's a young man with a firearm at the front gate. I wasn't getting in for pictures here. That's okay…as you can tell by the awful light in this shot, sunlight was scarce anyway and it was time to set up the campsite.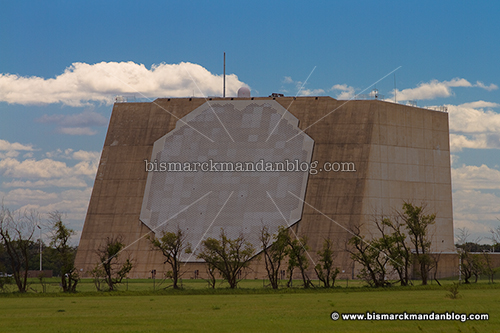 After a beautiful stay in lovely Icelandic State Park overnight, we managed to get some really nice light in order to feature the PAR array. I'm told that this thing can spot an object the size of a basketball coming over the North Pole! Wild.
This PAR system is also part of the larger Stanley Mickelson Safeguard Complex, which included the now abandoned Nekoma facility I posted about earlier. It had its missiles removed long ago, but this giant array still watches the northern skies. I could tell you more about this site, but probably not without ripping off David Novak's site, www.srmsc.org. He's got all kinds of links and photos of these facilities and how they served. Please visit this site!
I haven't exhausted the Cold War Mancation photo series yet…stay tuned.