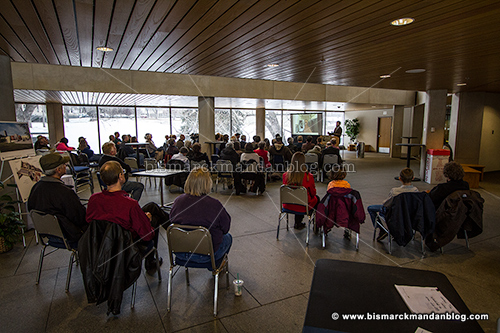 The most usable space in the Heritage Center was the setting for a very interesting presentation this weekend: the effect of the Cold War and military infrastructure on the landscape and culture of North Dakota. It was an extremely well-attended session, to say the least…one of three sessions planned to highlight North Dakota historic sites and their importance.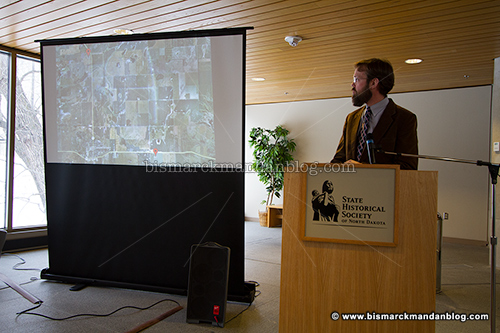 Site director Mark Sundlov, a former member of a Minot Air Force base missile crew himself, was the presenter. He has a unique perspective on this subject and is determined to help preserve this important part of North Dakota's (and our nation's) history. Right now it's ripe for the picking, as there are many anecdotes to record. The audience had plenty of their own. The interest in this subject as well as the gold mine of information and firsthand accounts was a strong affirmation of just how spot-on Mr. Sundlov is about the impact of the military and this period of history on the culture of North Dakota and the everyday lifestyle of its citizens.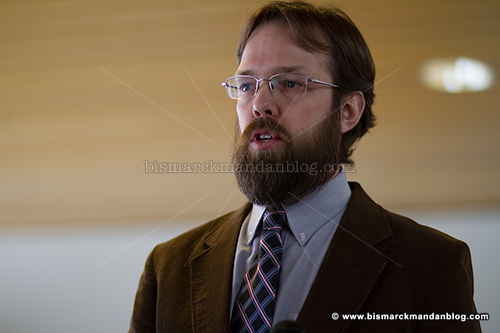 I strongly recommend
clicking on this link
to listen to a podcast interview with Mr. Sundlov from a while back, before the Ronald Reagan Minuteman Missile Historic Site was even a reality. In it he talks about life on a missile crew, something that wasn't really part of the focus of Sunday's presentation.
If you want to read more about the Cold War remnants around our state from this photographer's perspective, try some of these links, which will each open in a new window:
Cold War Mancation, Part One: Minuteman Missile Site